FSD's programme in Ukraine started in 2015. Initially active in the Donbass region, our team has expanded in order to meet the considerable needs due to the ongoing war. Since August 2022, our deminers are eliminating mines and explosive remnants in the Oblast of Chernihiv. In parallel, we are stepping up our risk education campaigns to teach safe behaviour to people living in contaminated areas.
Seven FSD emergency mobile demining teams are currently active in the Oblast of Chernihiv. (Ukraine, 2022)
Our rapid response teams are now active in the Oblast of Chernihiv
September 2022 / The ongoing conflict in Ukraine has littered cities and farmland with massive amounts of unexploded ordnance and other lethal Remnants of War. This contamination not only threatens the lives of civilians, but also obstructs humanitarian efforts, hampers reconstruction and prevents farmers from accessing their fields and cultivating their crops.
As a response to this acute crisis, FSD set up a new operational base in Chernhiv and doubled its workforce. forty-two new deminers were recruited among the local civilian population and have been trained by our experts.
They are now deployed in seven mobile teams dispatched across Chernihiv Oblast, each composed of five deminers, a driver, a medic and a translator. Hundreds of explosive devices have already been located and rendered safe.
Our non technical survey teams are also active in the region to evaluate and map the contaminated areas. These teams meet with the local populationand use all available sources to locate the most contaminated areas as well as those most urgent to clear, so as to help Ukrainian authorities set up priorities in the demining process.
A great number of civilians have already returned to Ukraine, while the conflict is still ongoing and areas are still littered with mines and unexploded ammunication . To prevent accidents, risk education campaigns continue to be carried out on social media and during face to face sessions in village to help civilians live with this daily threat in relative safety.
Specific training of FSD staff members is conducted to reinforce the capacities of our teams. In addition, mechanical demining teams will soon be deployed to accelerate the decontamination of agricultural land.
Centimetres after centimentres
In 2021, our deminers have cleared 8.5 km², an area equivalent to half of Geneva. This work requires constant concentration despite the sometimes extreme working conditions.
To help Ukrainian farmers secure the upcoming harvest without risking their lives, clearing the ground of explosive ordnance is vital.
Alex van Roy
Deputy Head of Operations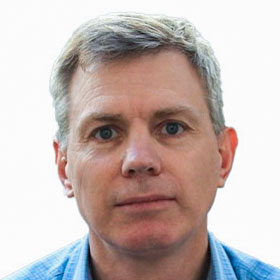 Help us prevent mine accidents
The ongoing conflict in Ukraine is littering cities and farmland with massive amounts of unexploded ordnance. Every contribution, regardless of the amount, helps us rid the country of these lethal remnants of war.
OUR TEAMS IN THE PROVINCE OF CHERNIHIV
CNN reporters joined one of FSD's emergency teams clearing land from mines and dangerous unexploded ordnance in Chernihiv, Ukraine.
Clearing mines after an explosion
Ukraine: After the explosion of an ammunition storage area, time has come to begin clearance activities. Yahidne, a village two hours north of Kiev, is now sadly known as a "martyr village" of the war in Ukraine. […]
FSD's involvement in Ukraine dates back to early 2015. The aim was then to minimise civilian casualties by teaching people how to "live" with mines and unexploded ordnance in relative safety until all contaminated areas were cleared.
In addition, in order to increase the number of people educated of the risks of explosive ordnance, FSD started an online risk education campaigns through social networks.
In 2017, FSD started a demining programme to locate and destroy mines and unexploded ordnance. To date, FSD deminers have located and cleared almost 5 million square metres of land.
In late 2019, a new project was launched to increase access to education in conflict areas. When FSD staff visited schools and kindergartens for their mine risk education missions, they saw the extent of destruction of schools and the devastating impact of the conflict on the daily lives of children.
Following a special appeal for donations, FSD was able to conduct a needs assessment in schools and kindergartens along the frontline and began the rehabilitation of damaged facilities.
In 2022, as the fighting intensified and spread throughout the country, FSD activities were reoriented to urgent humanitarian aid to better support the population. The demining and risk education then relocated to Chernihiv Oblast.
Our humanitarian programmes focus on four main areas.

FSD locates and clears mines and unexploded ordnance, provides explosive ordnance risk education and assists survivors of accidental explosions.

FSD supports ongoing peace processes in various countries and provides socio-economic support to communities.

FSD remediates sites contaminated by toxic pollutants inherited from the past and act to promote biodiversity and resilience to face climate change. 

FSD collaborates on research projects aiming to put new technologies, such as drones, at the service of mine action.
Where is FSD currently working in Ukraine? What does a landmine look like? Answers to your questions, once a month.
News from the field
Demining videos
Interviews of experts
Events
Job offers