FSD's original mandate was mine action, but over the years its projects have evolved to include environmental clearance and peace support to meet the most pressing needs.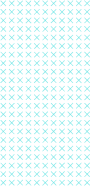 Iraq (2019) – A FSD demining team prepares for the day's operations.
The humanitarian principles are at the centre of FSD's actions: independence, impartiality, neutrality and humanity.
We work as independently as possible in the areas in which we operate.
We save lives and relieve suffering wherever it occurs.
We implement our work on the basis of needs, without discrimination between or within affected populations.
We do not take sides in armed conflicts or political or ideological controversies within a state.
FSD, it's them.
Each day, they deploy their courage and expertise to make the world a safer place. Read the testimonials and stories from our employees around the world.
Demining is a technical and time-consuming task that requires a sustained commitment over time. Want to help make the world a safer place?
Join our 7000 private donors!