FSD has been involved for several years in research projects aimed at putting new technologies at the service of mine action and more generally, of humanitarian action.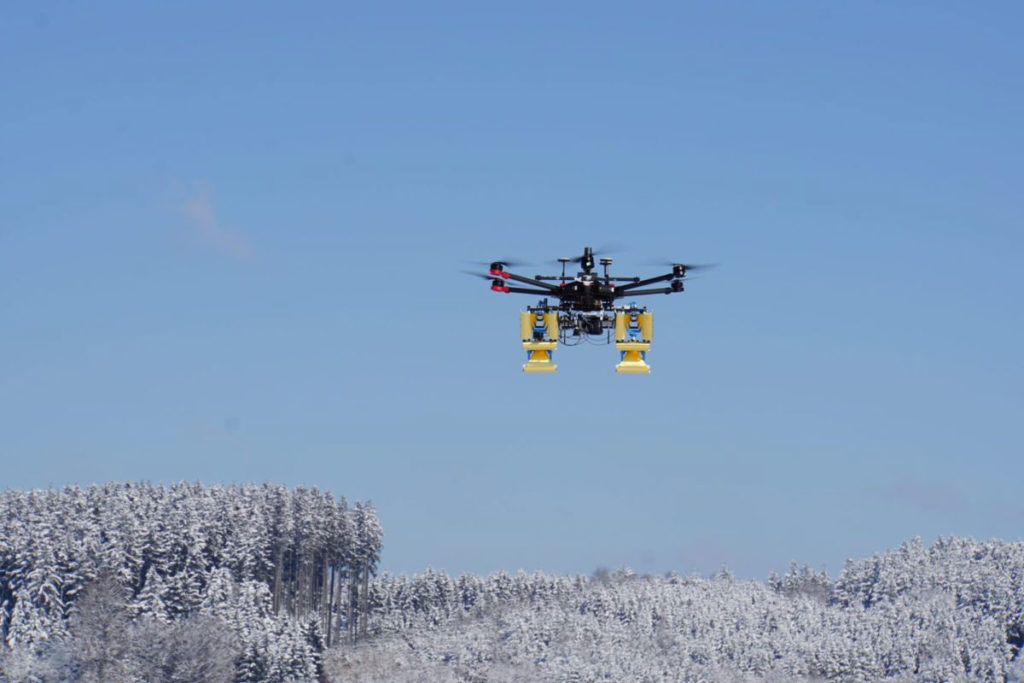 Prototype of a drone that can be used to support non technical surveys in locating explosive devices (Switzerland, 2020)
New technologies & mine action
FSD uses drones and statellite platforms to supplement non-technical survey and the mapping of contaminated areas.
Numeric tools are used at all stages of demining operations to allow more efficiency, transparency and precision in the work of our teams.
In 2021, our teams have educated more than 45,500 children of the danger of mines and explosive remnants of war in Ukraine, in Iraq, in Afghanistan and in the Philippines.
Our humanitarian programmes focus on four main areas.

FSD locates and clears mines and unexploded ordnance, provides explosive ordnance risk education and assists survivors of accidental explosions.

FSD supports ongoing peace processes in various countries and provides socio-economic support to communities.

FSD remediates sites contaminated by toxic pollutants inherited from the past and act to promote biodiversity and resilience to face climate change. 

FSD collaborates on research projects aiming to put new technologies, such as drones, at the service of mine action.
Where is FSD currently working in Ukraine? What does a landmine look like? Answers to your questions, once a month.
News from the field
Demining videos
Interviews of experts
Events
Job offers