12-13 March 2022
FSD supports volunteers, who transport women and children to the Polish border with a fleet of vans/mini-busses. The Ukrainians who use this service usually can't afford bus or train tickets. FSD covers up for fuel costs of these vehicles. Some people are from very remote locations and see such large busses for the first time. For mothers, it's a point of leaving the husbands, parents, homeland.
Beneficiaries:
12 March – 39 Females, 55 children
13 March – 35 Females, 40 Children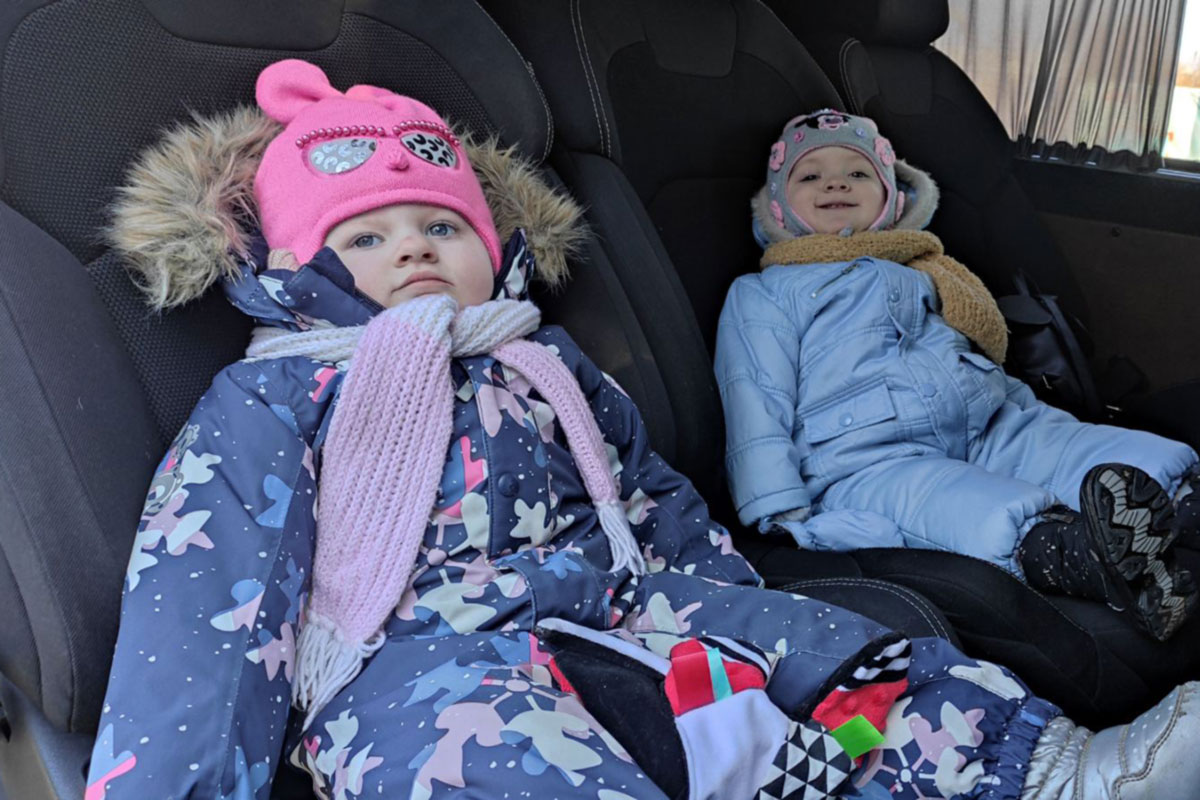 12 March 2022
These two children were safely transported to Poland.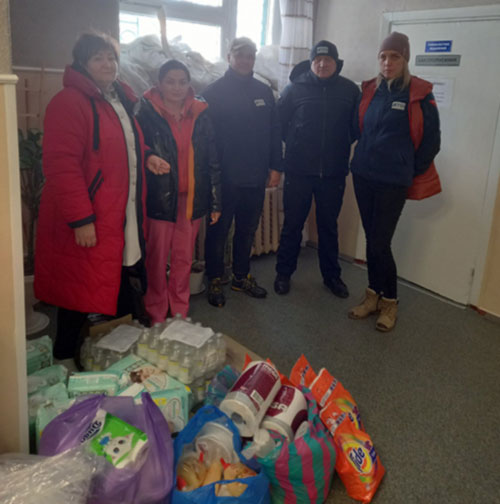 11 March 2022
FSD employees have the freedom to identify needs and can provide rapid aid right away. In this case useful items like soap, sugar and trash bags were purchased and provided.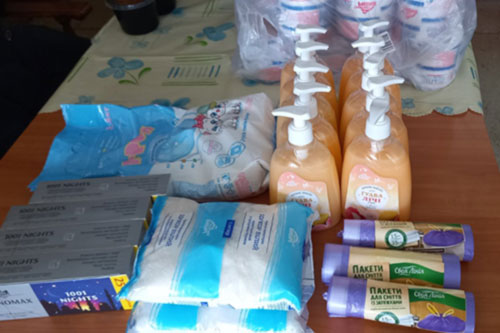 11 March 2022
FSD employees using their private cars to buy essentials to equip a bomb shelter.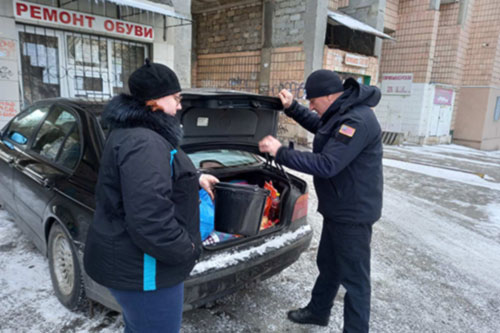 11 March 2022
Our team helped to organize a bomb shelter for the citizens not far from a local kindergarten in Kramatorsk. Water, kitchen towels, plastic cups and plates and buckets are provided. On the bottom you can see euro-palettes which are used as provisional beds and seatings. By that people are able to avoid sitting/sleeping on the cold floor of these bunkers.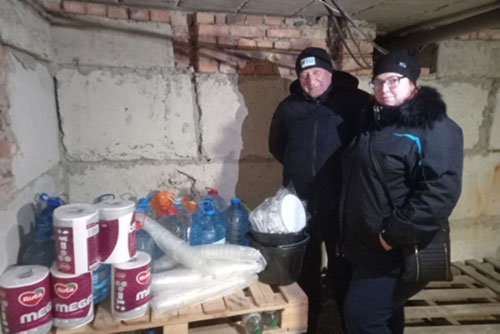 10 March 2022
Our employee Kate with a mother and her daughter in a transitcenter.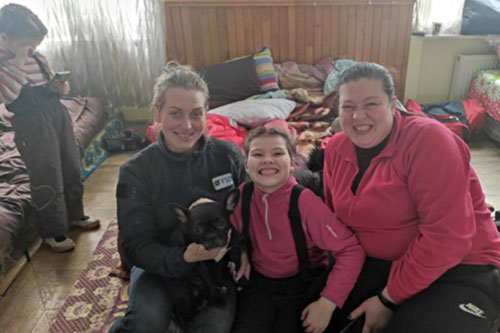 10 March 2022
The lower red sign means "children" in the hope invaders spare the convoy.