Mine action work crosses all three humanitarian, development and peace and security sectors. It demands established connections with local actors and a deep knowledge of local dynamics, laws, administrative procedures and logistics. FSD is therefore well-positioned, and regularly engages in, emergency assistance, socio-economic development activities and support to peace efforts.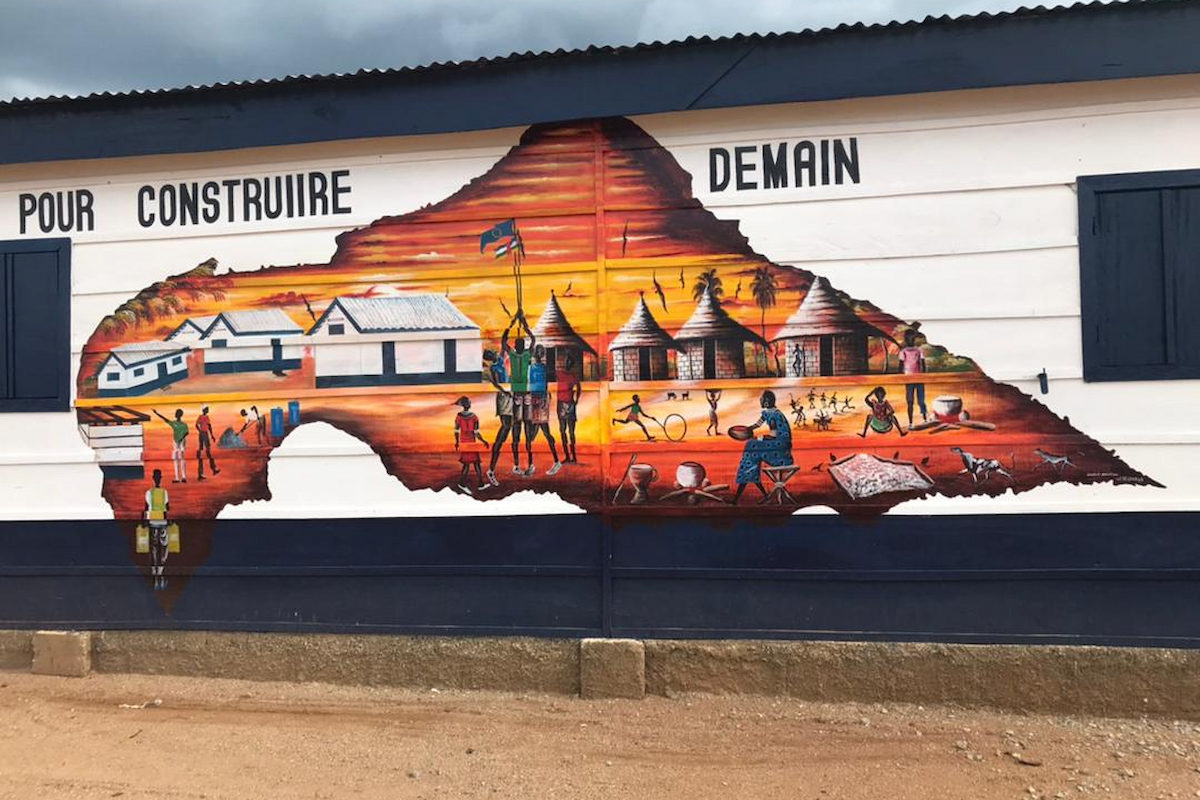 A fresco in Camp Leclerc near Bouar, the second biggest city in the Central African Republic. This camp is used to rehabilitate former fighters and conduct socioeconomic reintegration programmes (2021, Central African Republic)
Aside from mine action, FSD conducts humanitarian activities in two main areas.

Environment & Biodiversity
FSD remediates sites contaminated by toxic pollutants inherited from the past and works to promote biodiversity and resilience to climate change.
FSD supports ongoing peace processes in various countries and provides socio-economic support to vulnerable communities.
Environment & Biodiversity
Similarly to landmines, toxic pesticides and heavy metals present in the soil constitute invisible threats to the local communities and ecosystems. FSD remediates land contaminated by such pollutants and provides different types of environmental support to the concerned communities.
FSD also runs projects to promote biodiversity and strengthen community resilience to climate change.
Environment & Biodiversity
Since 2016, FSD has been working in Tajikistan to clean soils contaminated by ancient stocks of pesticides from the Soviet era. So far, such activities mainly involve removing the soils' contaminated layers, transferring them to safe deposit storage and replacing them with clean soil.
At the same time, FSD is working with the United Nations to develop a technique to remediate contaminated soil in order to solve the problem for good.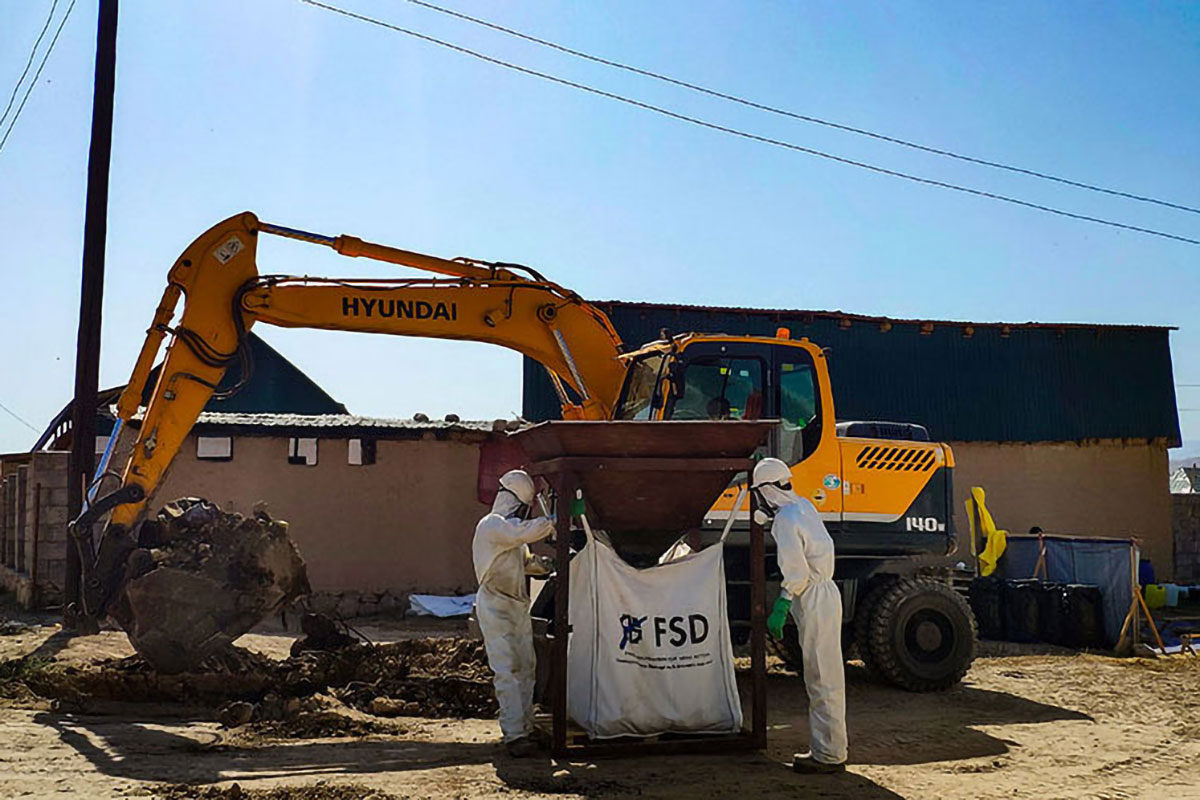 Environment & Biodiversity
Resilience to climate change
High temperatures and strong winds eroding soils combined with poor investment in farming infrastructure make some countries highly vulnerable to food insecurity. Action is needed to avoid economic losses, humanitarian challenges and environmental degradation from more frequent, intense, and unpredictable climate-related events.
FSD's climate change resilience projects focus on food security by planting trees for phytoremediation purposes, ensuring access to safe water for local communities, and promoting sustainable crop and vegetable production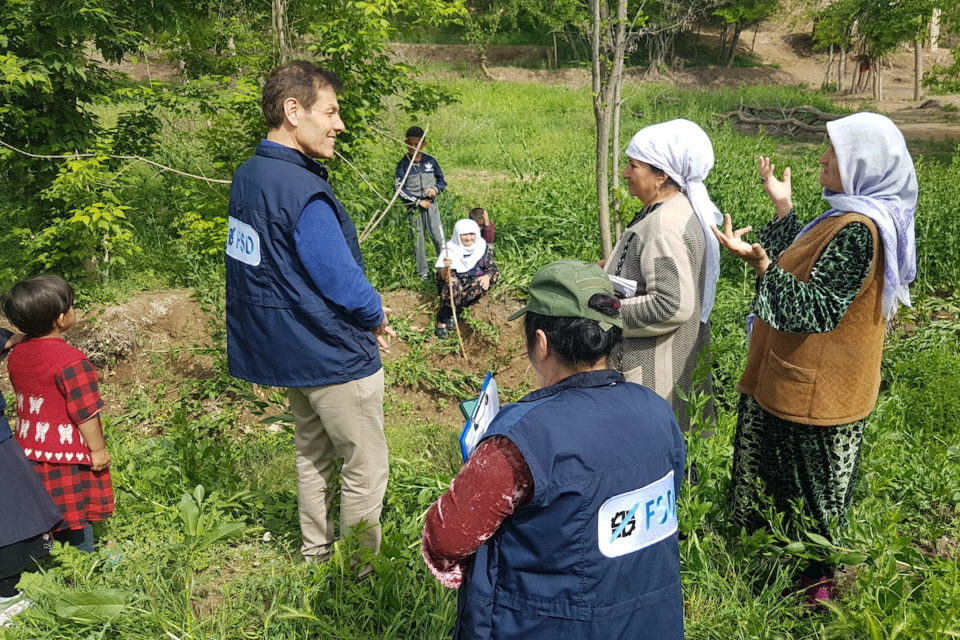 Greenhouses built by our teams are available to local communities with instruction on what crops to grow and how. This helps to feed several families in a country which is extremely vulnerable to climate change and food insecurity.
Dr. Din Mohammad Nickhwah
FSD Country Director Tajikistan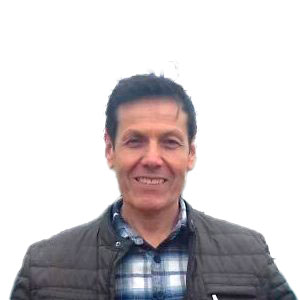 After armed conflicts, appropriate programmes must be put in place to consolidate peace and restore economic and social stability. In its areas of operations, FSD conducts targeted interventions to support peace efforts and to enable the population to access basic services through the support of local initiatives and skills.
Thanks to your non-earmarked donations FSD can help restore harmed communities and ensure sustainable change. Do you want to be part of our action? Donate today!
Where is FSD currently working in Ukraine? What does a landmine look like? Answers to your questions, once a month.
News from the field
Demining videos
Interviews with experts
Events
Job offers