In Tajikistan, FSD acts on two levels: destruction of stockpiles of obsolete weapons and ammunition and the remediation of areas contaminated with toxic pollutants.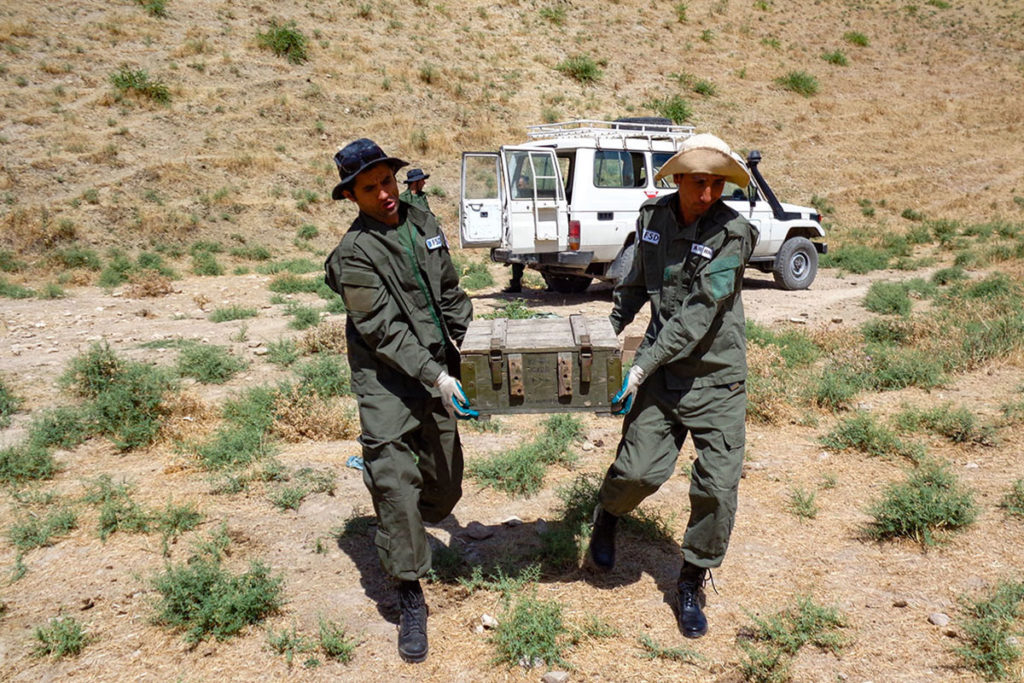 FSD staff moving obsolete ammunition to a safe location for their destruction by means of a controlled explosion (Tajikistan, 2020)
In 1991, following the collapse of the Soviet Union, Tajikistan alongside with several former soviet states declared its independence. Numerous stockpiles of weapons and ammunition are then stored throughout the country. Today, a large part of these weapons remains in the country in poor stockpile conditions. They constitute a threat for the national and regional security posing the risk of an accidental explosion or the risk of potentially falling into the wrong hands. 
Tajikistan is also contaminated by other dangerous remnants of the Soviet era. In the 1950-60, pesticides were largely distributed in the country, almost for free, to increase the agricultural production. With the collapse of the Soviet Union, numerous stockpiles of pesticides were abandoned in the country.  
Since then, these obsolete pesticides, overall DDT, have started to infiltrate the environment and the food chain. The long term exposure to such organic persistent pollutants was correlated with a series of negative impacts on health, from effects on the nervous, immune reproductive and endocrine systems to various types of birth defects and cancers.
The Tajik government is aware of the risks these substances on health, on environment and on the economy, but currently lacks legal, financial and institutional resources to solve the issue. 
When it rains or snows, the soils turns yellow and the smell is unbearable.
Salmanjoon
Inhabitant of Oykamar, village contaminated by toxic pesticides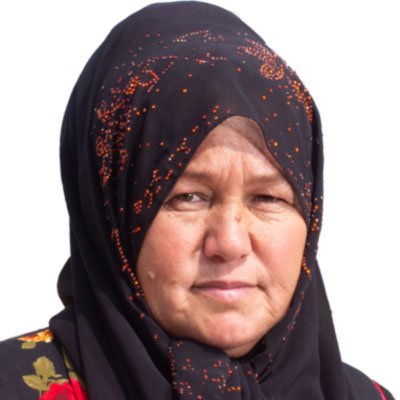 FSD's presence in Tajikistan dates back to 2003, with the implementation of a mine action program supported by the US Department of State.
In parallel, in 2009, FSD launched a stockpile disposal programme to promote national and regional security, also funded by the US.
In 2016, a third project was initiated by FSD: the remediation of areas contaminated by toxic pesticides, remnants of the Soviet era. A partnership was established with the United Nations Environment Programme to develop a clean and efficient remediation technology.
In 2018, demining operations in Tajikistan were suspended due to lack of funding.
CENTIMETRE after CENTIMETRE
In 2021, our deminers have cleared 8.5 km², an area equivalent to half of Geneva. This work requires constant concentration despite the sometimes extreme working conditions.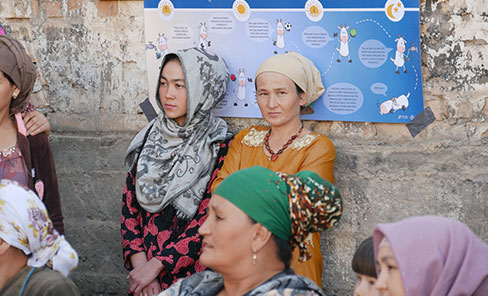 Environmental remediation
In Tajikistan and Kyrgyzstan, FSD is expanding its involvement in the remediation of soil contaminated by toxic pesticides. As part of this GEF-funded project, FSD is working […]
New trees planted in Vakhsh
With the collaboration of the Deputy Director of the Tajik Committee for Environmental Protection, Ms Qiamzoda Zarafo, FSD has planted a further 3,000 trees […]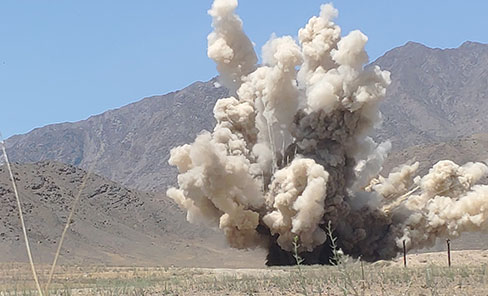 Weapons and ammunition destruction
How do we destroy obsolete weapons and ammunition found in Tajikistan? :
➡️ Incineration, for small arms ammunition and pyrotechnics
➡️ Controlled explosion, for larger weapons […]
Our humanitarian programmes focus on four main areas.

FSD locates and clears mines and unexploded ordnance, provides explosive ordnance risk education and assists survivors of accidental explosions.

FSD supports ongoing peace processes in various countries and provides socio-economic support to communities.

FSD remediates sites contaminated by toxic pollutants inherited from the past and act to promote biodiversity and resilience to face climate change. 

FSD collaborates on research projects aiming to put new technologies, such as drones, at the service of mine action.
Where is FSD currently working in Ukraine? What does a landmine look like? Answers to your questions, once a month.
News from the field
Demining videos
Interviews of experts
Events
Job offers