Since 1997, FSD has cleared the equivalent of more than 12,000 football pitches. This wouldn't have been possible without the support of our community of donors, partners and ambassadors. Join us for a safer world!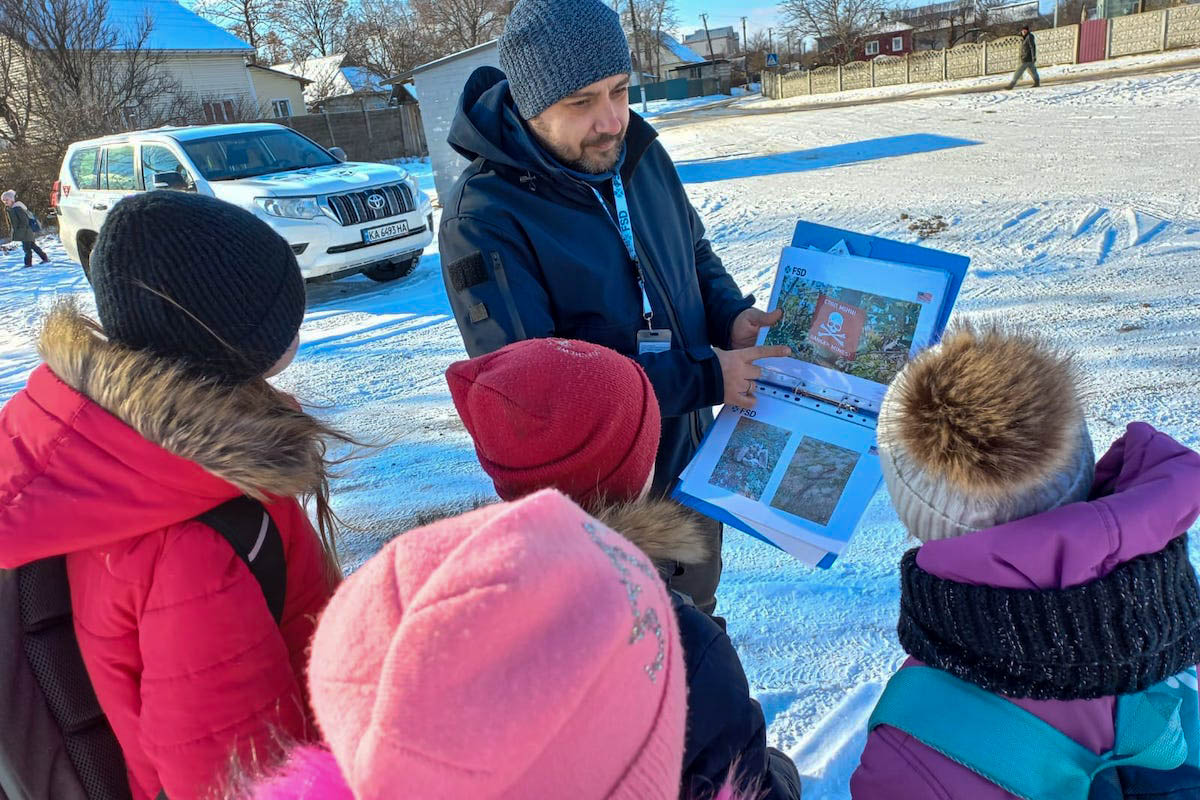 FSD employee teaching young children about the dangers of unexploded ordnance in the hope of preventing accidents. (Ukraine, 2023)
How to support our actions

Private donations allow us to act quickly and independently where the needs are more urgent. A one-time contribution or a regular commitment, the choice is yours!
Would you like to get involved with your colleagues in a humanitarian project? Charity rounding up is a programme that is simple to implement and meaningful for your company.

We are looking for funds for several specific campaigns. Find the one that matches your foundation's values and resources.

Help us pass on to future generations a world free of mines and other dangerous remnants of war.

There are many other ways to act with us: organising a festive event, a garage sale, taking part in a sports competition under FSD colours…