FSD has been active in the country since 2001. The organisation has several demining, risk education and mine victim assistance teams.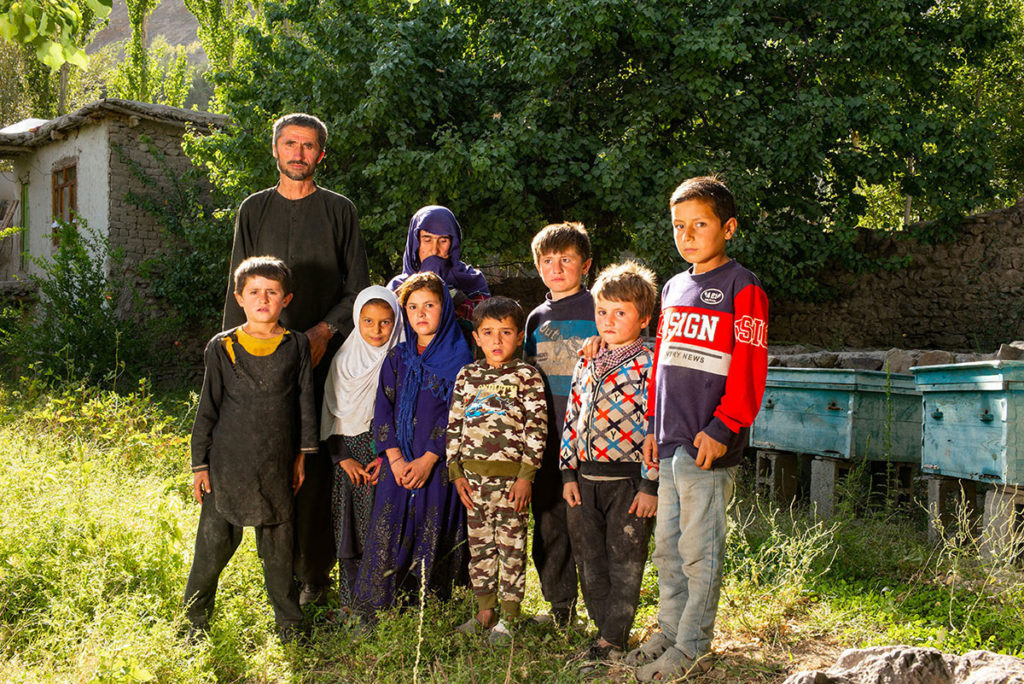 Survivor of a landmine accident, Rahmi Ali (on the left) has benefited from the help of FSD to resume an activity compatible with its disability: beekeeping (Afghanistan, 2018)
Afghanistan is one of the countries most contaminated by mines and explosive remnants of war, legacy of nearly four decades of armed conflict.
The remote region of Badakhshan, in which FSD operates, in the northeast of the country, represents 15% of the contaminated territory and many mine accidents occur in the are. In this region isolated from the rest of the country by a mountain range, the access is limited for international aid.
Often involved in accidents: "butterfly" mines, those green plastic devices dropped by Soviet helicopters during the conflict against the moujahedin in the 1980s. More than one million butterfly mines are believed to remain in the country.
For some children, the only option is to cross mined areas to reach school.
Said Omar
School Director in the Darwaz region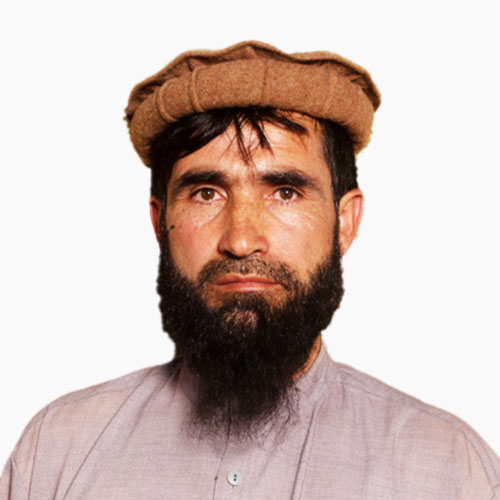 In 2001, FSD participated in the demining of the Kandahar province, in the south east of the country, mandated by the World Food Program and the United Nations Office for the Coordination of Humanitarian Affairs.
About 10 years later, a second demining project was implemented in the Badakhshan province, north east of the country, close to the border with Tajikistan. This project included demining and risk education activities.
This region, characterized by harsh winters and heavy snowfalls is cut off from the rest of Afghanistan by a mountain range. For more than 20 years, FSD's operations in the region were set up from an operational base on the Tajik territory, in Qal'ai Khumb.
Year after year, during encounters with local communities, FSD teams have realized that many mine victims are in a dire socio-economical situation and don't receive any assistance. Following a private donation appeal, a programme to support these victims was put in place in 2019. 
In 2022, an operational base was settled in Kunduz, allowing the deployment of demining teams in the region, and in the neighbouring province of Balkh. 
FSD activities in Afghanistan are implemented with the support of the US Department of State, the PATRIP Foundation and other private donors. 
CENTIMETRE after CENTIMETRE
In 2021, our deminers have cleared 8,5 km² , an area equivalent to half of Geneva. This work requires constant concentration despite the sometimes extreme working conditions.
Following the events of last summer and the closure of the border with Tajikistan, FSD needed a local office to continue its demining and risk education activities in the country.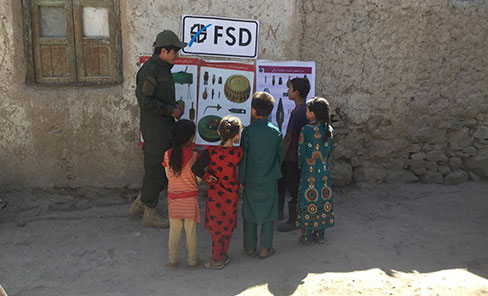 1106 mines cleared in 2021
In 2021, FSD deminers have cleared 1106 anti-personnel mines in Badakhshan, Afghanistan. Yet, there are still many contaminated areas where people have to live with these dangerous explosives. […]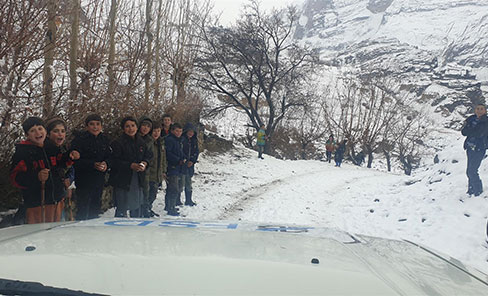 A playful snowball in Afghanistan
In this Afghan village, a playful snowball fight welcomed our team.
As living conditions have become even more precarious for many families, FSD provided emergency food packages to over 300 vulnerable families. […]
Our humanitarian programmes focus on four main areas.

FSD locates and clears mines and unexploded ordnance, provides explosive ordnance risk education and assists survivors of accidental explosions.

FSD supports ongoing peace processes in various countries and provides socio-economic support to communities.

FSD remediates sites contaminated by toxic pollutants inherited from the past and act to promote biodiversity and resilience to face climate change. 

FSD collaborates on research projects aiming to put new technologies, such as drones, at the service of mine action.
Are deminers stressed? What does a mine look like? Answers to your questions, once a month.
News from the field
Demining videos
Interviews of experts
Events
Job offers