In the Philippines, FSD educates the local populations of the risks of explosive ordnance on the island of Mindanao and supports the ongoing peace process through mine action.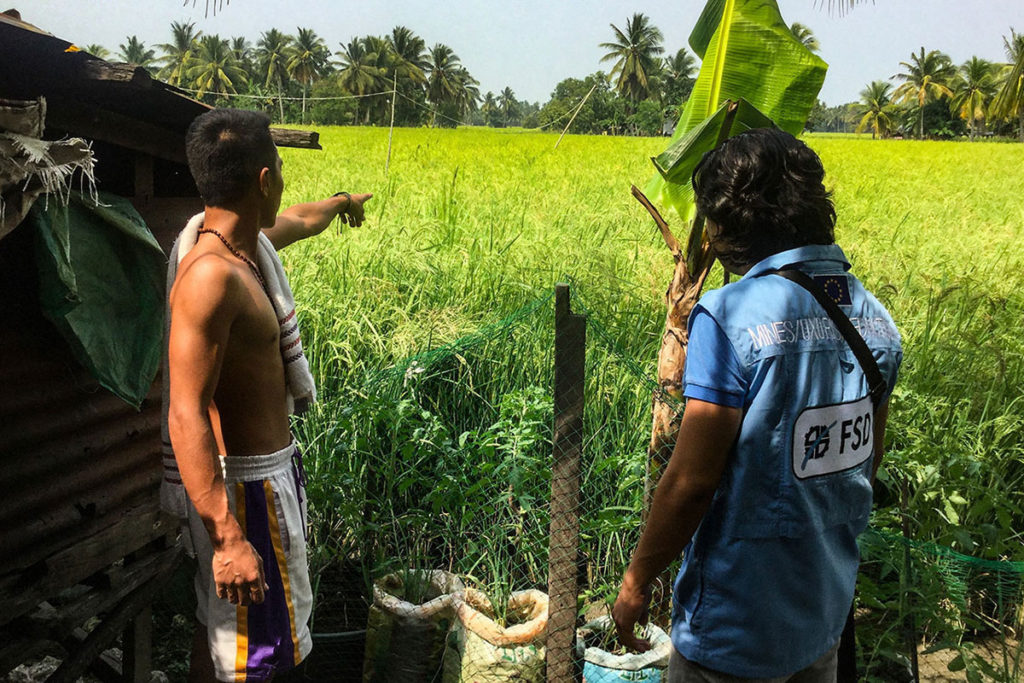 A farmer points out the location of an improvised mine to a member of the FSD survey team. (Philippines, 2019)
Mindanao Island, in the south of the Philippines, has known decades of conflicts between different rebel groups and the Philippine government. Each period of conflict has left behind unexploded or abandoned ammunition, putting in danger the lives of the inhabitants of the region.
Following several peace agreements between rebel groups and the government, the region accelerated its pace towards autonomy.
This encouraged FSD to develop a mine action programme involving all parties to the peace agreement, in order to restore trust among them.
We were told that a nine year old child found a mortar shell close to the lake and brought it back home to play with it
Merlene Usman-Degay
Community Liaison Officer for FSD in the Philippines
FSD began working in Mindanao in 2005 to support the peace process, providing technical expertise to the Philippine government and the Moro Islamic Liberation Front (MILF).
In 2007, in partnership with the Philippine Campaign to Ban Landmines, FSD proposed establishing a mine action programme to improve security for the people, support reconstruction and build confidence in the peace process. On 5 May 2010, the Philippine government and the MILF signed a peace agreement to support the implementation of the project.
In 2012, with funding from the European Union's Instrument for Stability and Peace, FSD started demining activities in Mindanao. FSD is implementing this programme in close cooperation with the Association FSD France.
News from the Philippines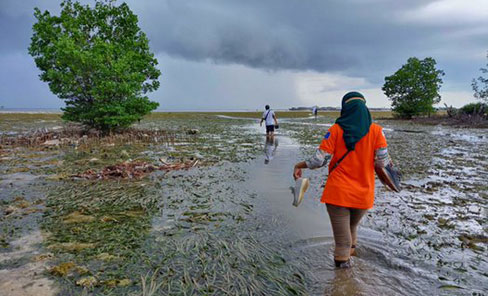 Risk education in the Philippines
Nothing stops our risk education team in the Philippines! At this time of the year, waiting for low tide and rolling up your trousers is the only way to reach the village of Sangkahan, where people live with the threat of explosive remnants.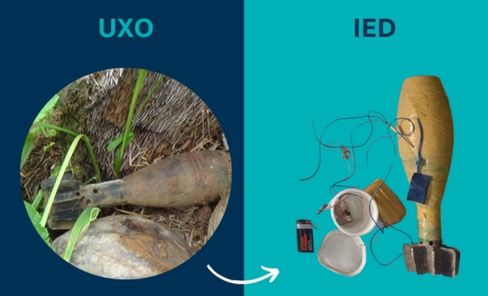 In the Philippines, armed groups collect unexploded ordnance (UXO) such as this mortar remnant to make improvised explosive devices (IED). FSD acts as a facilitator between the different parties to prevent this type of practice […]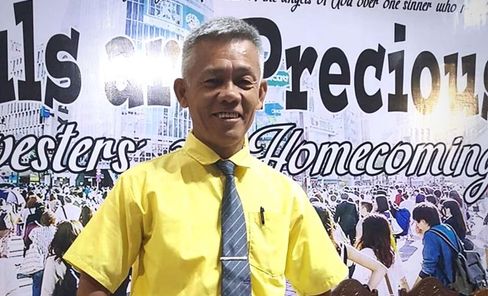 Joselito Remedios, 54, is a pastor and an explosive ordnance risk education provider. For the past year, he has been a member of the FSD volunteer team in the Philippines.
CENTIMETRE After CENTIMETRE
In 2021, our deminers cleared 8.5 km², an area equivalent to half of Geneva. The work required constant concentration, even in working conditions that were at times extreme.
Where is FSD currently working in Ukraine? What does a landmine look like? Answers to your questions, once a month.
News from the field
Demining videos
Interviews with experts
Events
Job offers