Our experts work for a safer future
FSD destroys mines and explosive remnants of war, clears sites polluted by toxic waste and supports peace and development in countries affected by armed conflicts.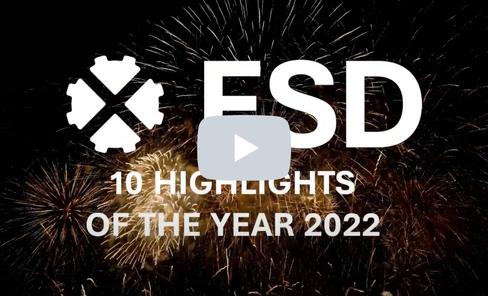 Thank you for your commitment to us throughout this year! Through your support, our teams inspected 4.2 million square metres of land and neutralized more than 5,000 explosive devices in 2022.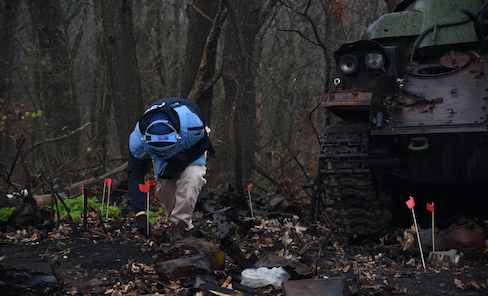 🔻 UKRAINE: NEWS FROM THE FIELD
While the situation remains tense, hundreds of mines and unexploded ordnance have already been neutralized by FSD teams. Our deminers have been present in Chernihiv province for five months now. They are now also deployed in Kharkiv province, in Izium, a city that was occupied for several months.
Our humanitarian programmes focus on four main areas.

FSD locates and clears mines and unexploded ordnance, provides explosive ordnance risk education and assists survivors of accidental explosions.

FSD supports ongoing peace processes in various countries and provides socio-economic support to communities.

FSD remediates sites contaminated by toxic pollutants inherited from the past and act to promote biodiversity and resilience to face climate change. 

FSD collaborates on research projects aiming to put new technologies, such as drones, at the service of mine action.
In 2021, FSD teams have located and neutralised 4'324 landmines and 711 unexploded or abandoned ordnance.
Almost all the videos on our YouTube channel are available with subtitles: to access them, please click on the icon "Subtitles" at the bottom right of the screen.
Demining operations
Media reports
Series "Deminers answer children's questions"
To make a donation by bank transfer, please use the following details
recipient:
Fondation suisse de déminage (FSD)
bank account:
Crédit Suisse, Genève
IBAN:
CH70 0483 5081 8341 7100 0

Swift Code:
CRESCHZZ80A
reason for your payment
Please indicate in the reason for your payment your postal address so that we can send you your donation certificate
Where is FSD currently working in Ukraine? What does a landmine look like? Answers to your questions, once a month.
News from the field
Demining videos
Interviews of experts
Events
Job offers