For 25 years, FSD has been conducting humanitarian mine action operations around the world.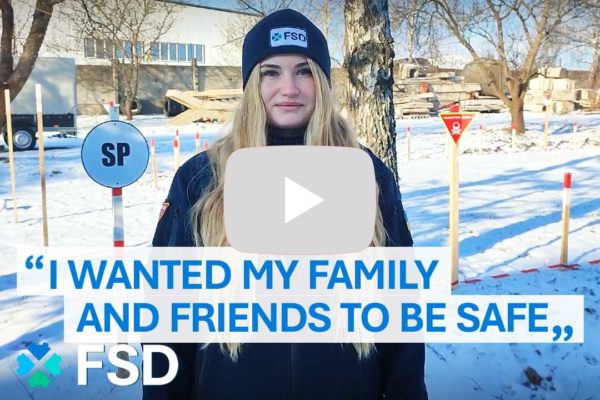 WE ARE STRONG, WE ARE FREE ♀️
Nadiya, 25, is a deminer for FSD in Ukraine. A year ago, she would never have imagined that she would work in Mine Action. Learn more about her story and those of her colleagues Salome, Yuliia, Olena, Merlene, Naila and Asmaa.
🔍 Can You Speak The Language Of Deminers?
Do you know anything about bounding fragmentation mines, non-technical surveys and tripwires detector? Test your knowledge by answering these 10 questions!
In 2021, FSD teams located and neutralised 4'324 landmines and 711 pieces of unexploded or abandoned ordnance.
Almost all the videos on our YouTube channel are available with subtitles: to access them, please click on the icon "Subtitles" at the bottom right of the screen.
Demining operations
Media reports
Series "Deminers answer children's questions"
Where is FSD currently working in Ukraine? What does a landmine look like? Answers to your questions, once a month.
News from the field
Demining videos
Interviews with experts
Events
Job offers