We regularly publish articles, stories and interviews about our humanitarian activities in different countries, as well as insights from the field.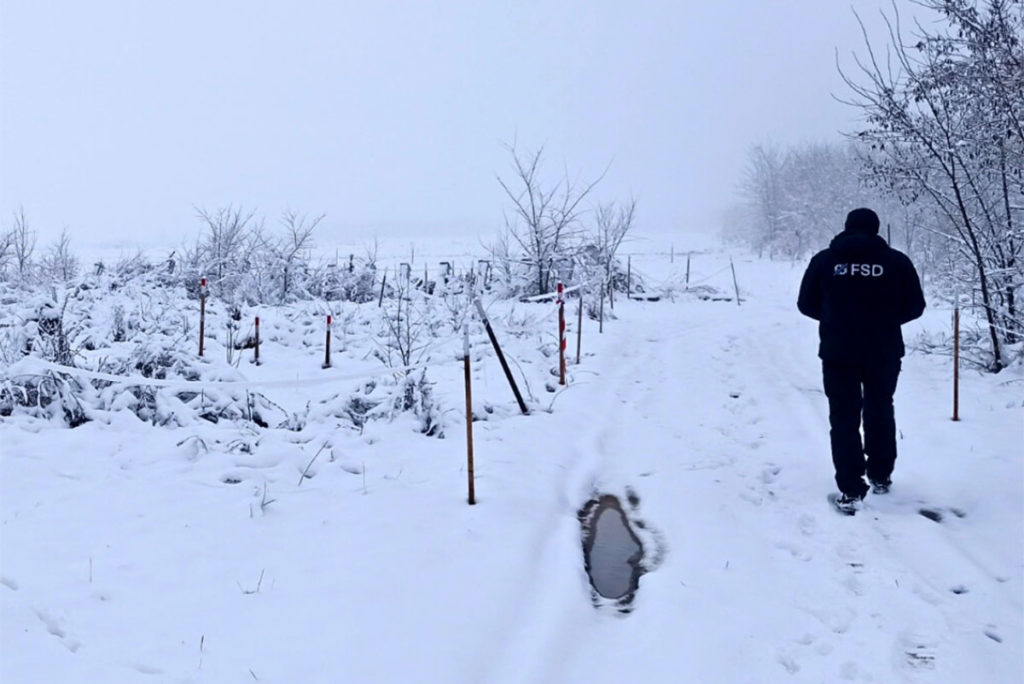 The work of our deminers is strongly affected by the weather conditions. Snow and frost make it necessary to suspend certain activities during the winter period (Ukraine, 2021)
Ukraine: After the explosion of an ammunition storage area, time has come to begin clearance activities. Yahidne, a village two hours north of Kiev, is now sadly known as a "martyr village" of the war in Ukraine. More than 300 inhabitants, including about 60...
read more
Where is FSD currently working in Ukraine? What does a landmine look like? Answers to your questions, once a month.
News from the field
Demining videos
Interviews of experts
Events
Job offers