Yahidne, a village two hours north of Kiev, is now sadly known as a "martyr village" of the war in Ukraine. More than 300 inhabitants, including about 60 children, were locked up for almost a month in a basement last March. Some of them died during their captivity. Last month, FSD deminers began clearing part of the village.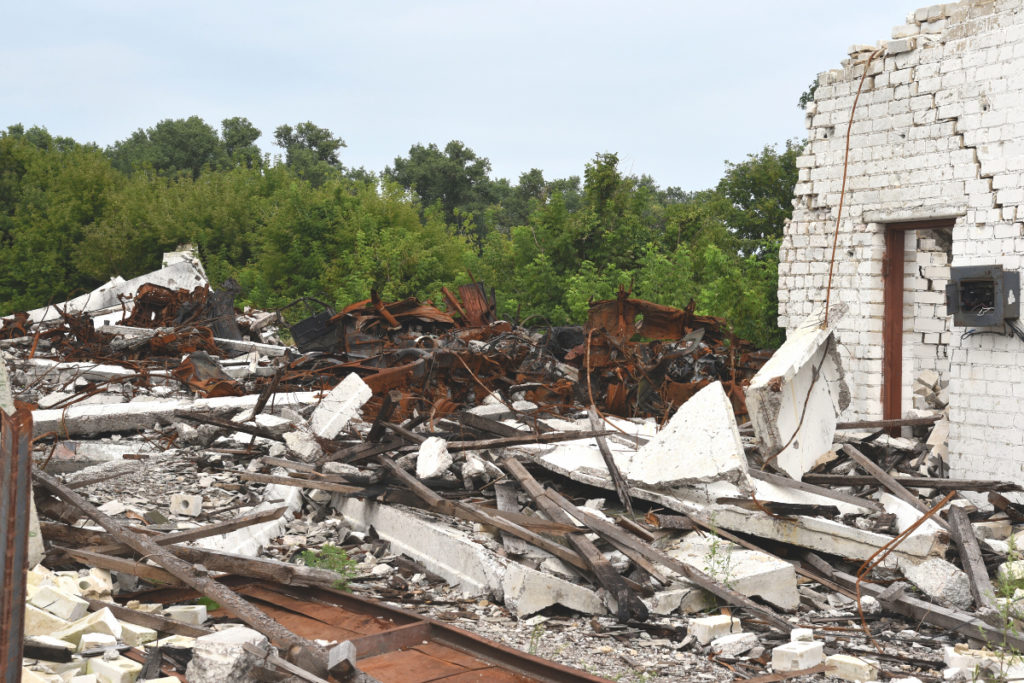 When the war broke out in February 2022, these warehouses contained mainly sunflower seeds. They were then used to hide stocks of ammunition. (August 2022)
FSD teams have been working for several weeks to locate and neutralise the remnants of ammunition scattered across the sunflower seed production site. In the early weeks of the war, the farm complex was occupied by Russian troops and its concrete barns were used to hide trucks full of ammunition. In March, one of the barns was hit by gunfire. Five trucks and their contents caught fire, detonating several tons of high explosive ammunition.
Two FSD deminers carefully carry a projectile to the explosive ordnance collection point. (August 2022)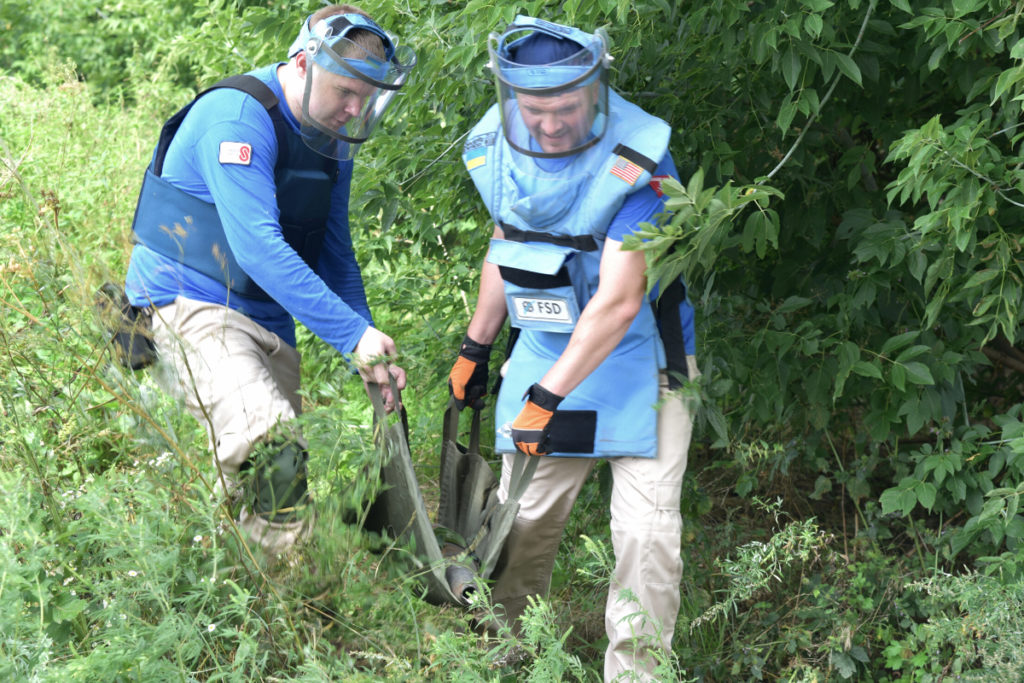 The explosions resulting from these detonations destroyed part of the farm buildings and projected large quantities of ammunition into the surrounding area, some partially destroyed, others fully functional.These explosive remnants constitute a permanent threat to the farm workers. They are working again, trying to maintain sunflower seed production, but only dare to venture into a small part of the farm that was not affected by the explosions.
Collection point for ammunition. (August 2022)
In particular, nearly 70 Grad rockets, dozens of 152mm projectiles, four anti-tank missiles and about 5kg of solid rocket fuel were collected and carefully moved to the collection point. A few, which our experts assessed as too dangerous to move, were left on site, marked, and will be destroyed by the Ukrainian security services.
This explosive device was too unstable to be moved by our teams. It will be destroyed on site by means of a controlled explosion. (August 2022)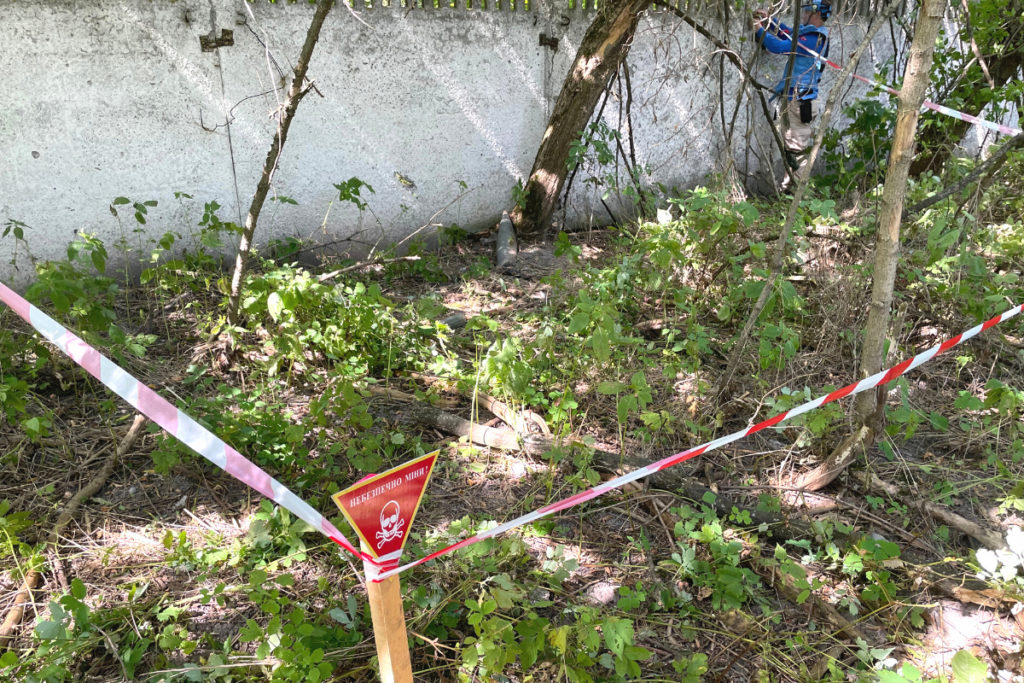 In a short time, the Yahidne farm complex will be completely safe. Farmers will be able to repair the barns and get the sunflowers blooming again. For this affected village, it is time for reconstruction, and for hope.