The isolated province of Badakhshan, located in the far north-east of Afghanistan, is still littered with anti-personnel mines left by Soviet troops before their withdrawal from the country in 1989. That is where we met Rahmi Ali, who lost his leg in an explosion 25 years ago. The shepherd was no longer able to provide for his family. In 2018, thanks to FSD's support, Rahmi Ali was able to resume a professional activity compatible with his disability: beekeeping.
He had gone to look for wood in a nearby forest, like so many other times, for cooking and heating. One step in the wrong place was enough to change Rahmi Ali's life forever. Alerted by the sound of the explosion, villagers rushed to take him to a clinic across the border in Tajikistan. Despite these efforts, Rahmi Ali's left leg had to be amputated below the knee.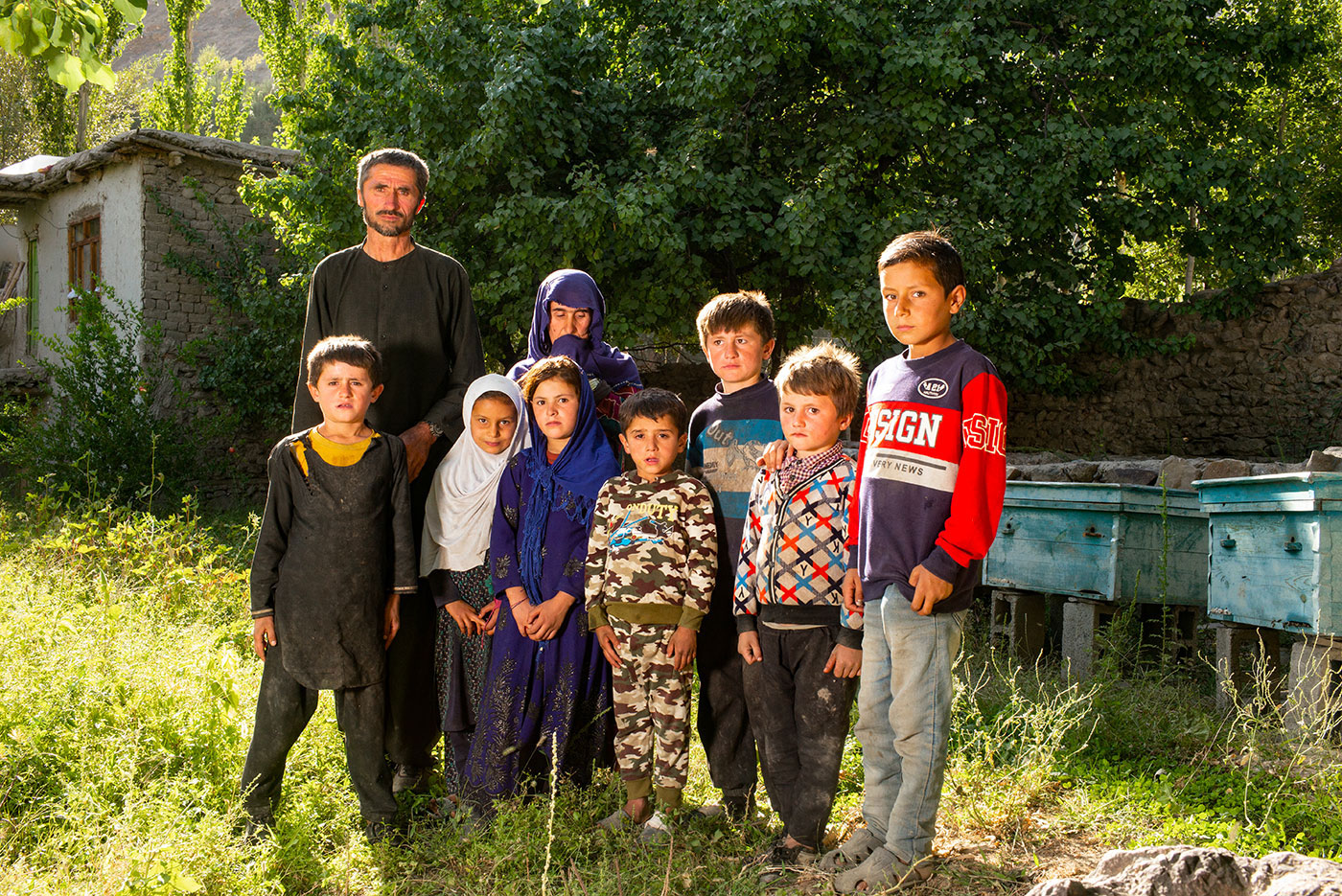 Afghanistan is one of the most heavily mined countries in the world. In the Badakhshan region, old Soviet mines dating from the 1980s still kill and maim every year. As the province is mountainous and therefore difficult to access, many victims do not get the assistance they require and find themselves, along with their families, in an extremely precarious situation.
Rahmi Ali was lucky enough to receive a prosthesis from the International Committee of the Red Cross. However, his mobility remained too hampered by his disability for him to contribute to his family's needs: like most of the inhabitants of Badakhshan, Rahmi Ali made a living from agriculture. An activity impossible to perform since his accident. "I am terribly frustrated at not being able to feed my children properly or provide them with the clothes, medicines or school supplies they need," he confided to FSD teams in 2018.
As part of its mine victim assistance program and thanks to the generous support of the GGL Austria association, FSD was able to help Rahmi Ali to start a new activity compatible with his disability. In 2018, the father of five received 900 euros to invest in beekeeping equipment, including four beehives.
A year later, an FSD team visited Rahmi Ali and his family again. They were pleasantly surprised to find that the beekeeper's production was booming. Rahmi Ali is very happy with his new job and has even been able to acquire five new beehives thanks to his profits. Our staff went home with a big pot of honey!