All our special appeals are published on this page.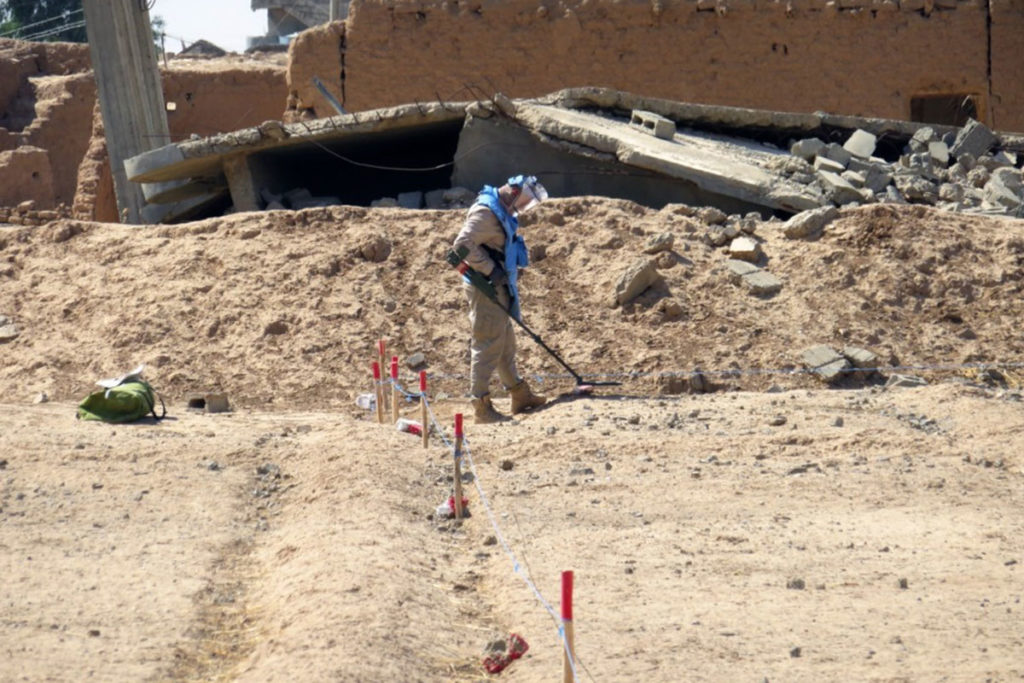 The clearance of destroyed or partially destroyed buildings is essential for the return of the population and for reconstruction. (Iraq, 2021)
There are currently no tenders.
In 2022, our deminers have located and cleared 6,949 mines and explosive ordnance in Ukraine, Iraq, Afghanistan and in the Philippines.